Cover your walls with love.
It is a daily reminder to your children of how much they are loved.
We share one vision at Bellizzi Studios: breathtaking portraits and an incredible experience.
Our end goal is our clients walking away with something that they can proudly look at day after day and that will stand the test of time.
All of our artwork is hand-crafted with highest quality Australian materials and are customised for you on the day of your photography session. The artwork is printed through a fine art, archival process with a lifespan of 100+ years.
The final cost really depends on what makes your heart sing… Perhaps it's a lovely collection of custom crafted wall art pieces, an heirloom album, gifts for family, or all of the above.
When you order ready-to-hang artwork you are also covered by our exclusive lifetime guarantee: your portraits are protected for life against fading and any accidental damage.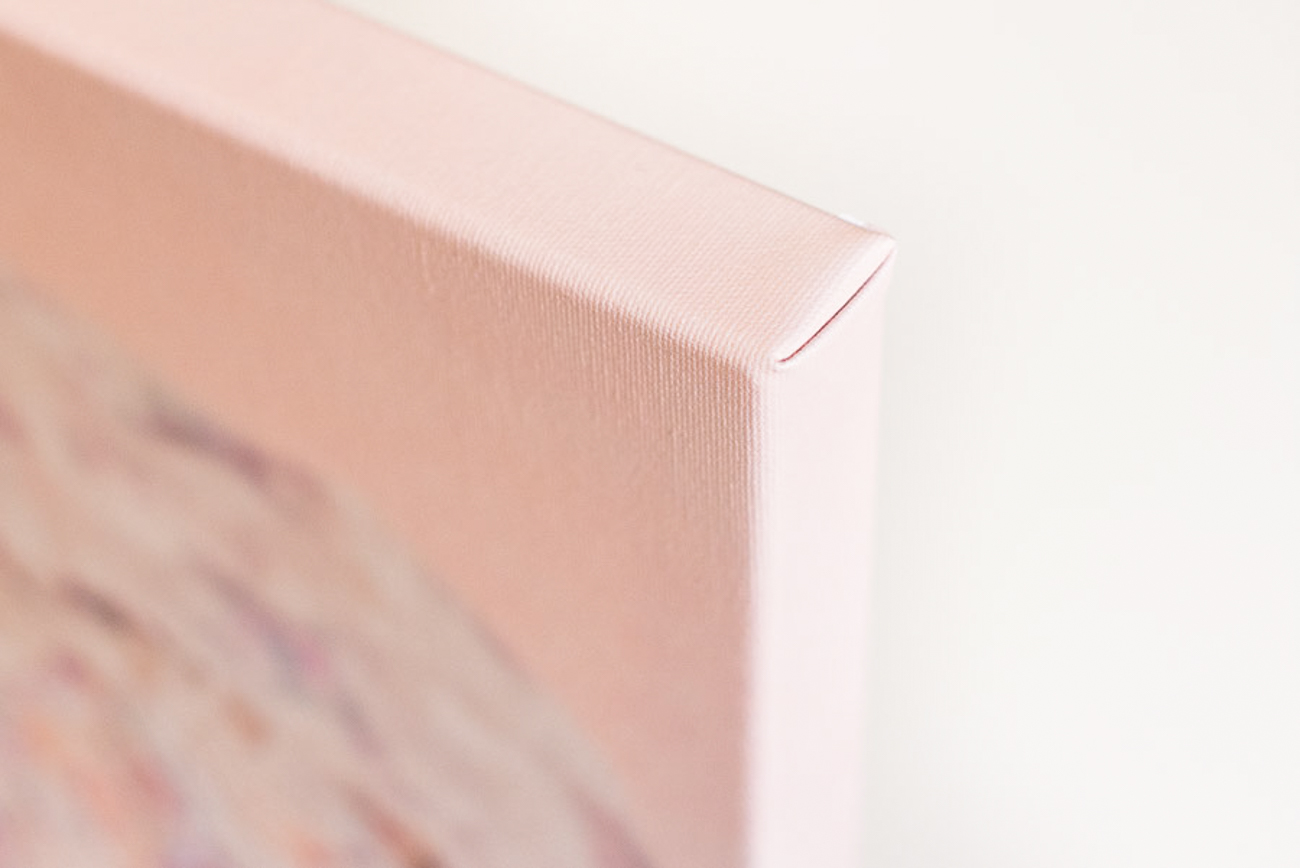 Our French Cotton finish is our most beautiful finish with pigment ink printed directly onto the canvas. The result is the look of a painting with the realism of a photograph. The quality is truly outstanding.
The soft and non-reflective finish to your images is timeless.
This is a heavy-weight 450gsm canvas, free of artificial whiteners which results in amazing colour and definition. From $1200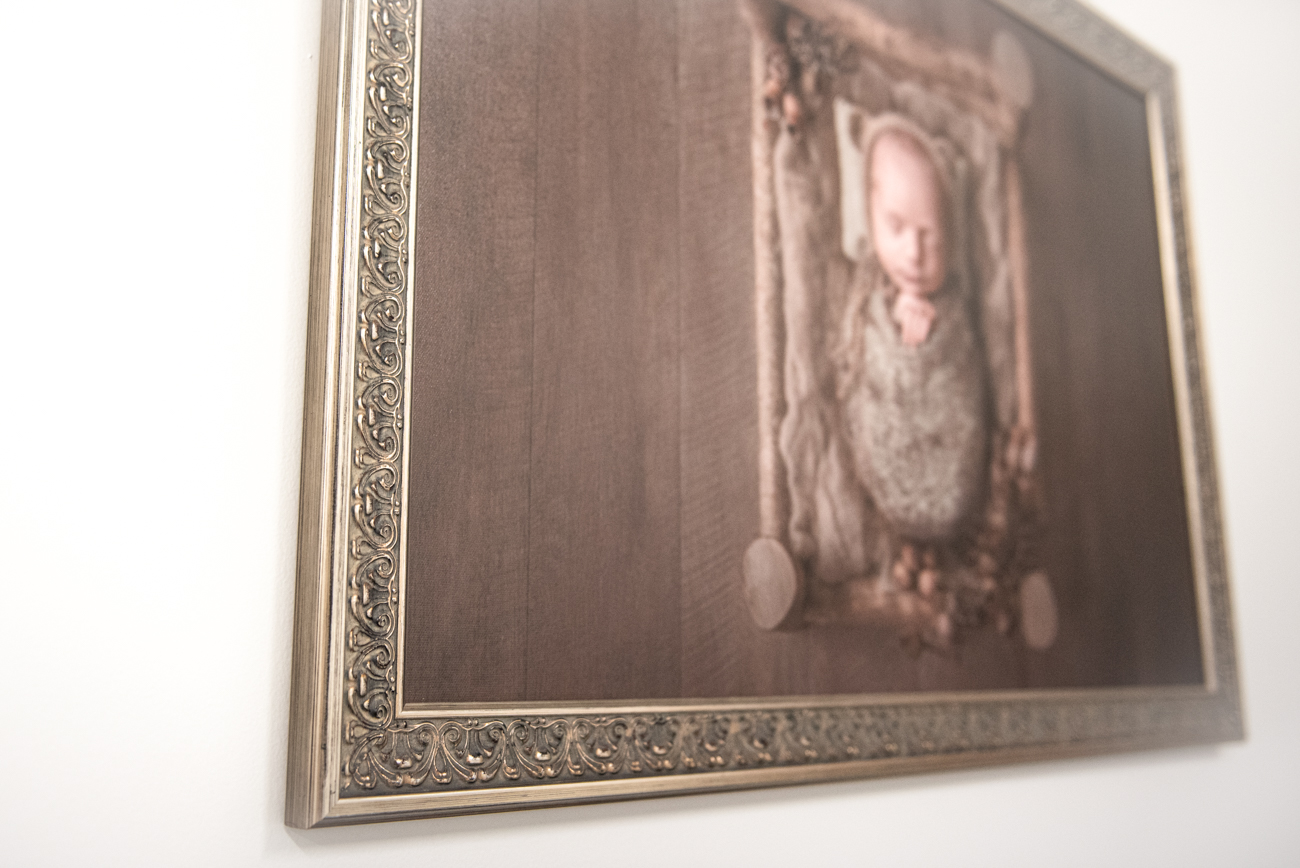 For classic look and visual impact, nothing beats fine art framed portraits.
Produced to the highest archival standards, using premium quality archival Fine Art printing on 100% cotton rag paper for long-lasting premium frames, so your memories will last for generations.
This will bring a true touch of warmth, texture & class to your home.
From $1200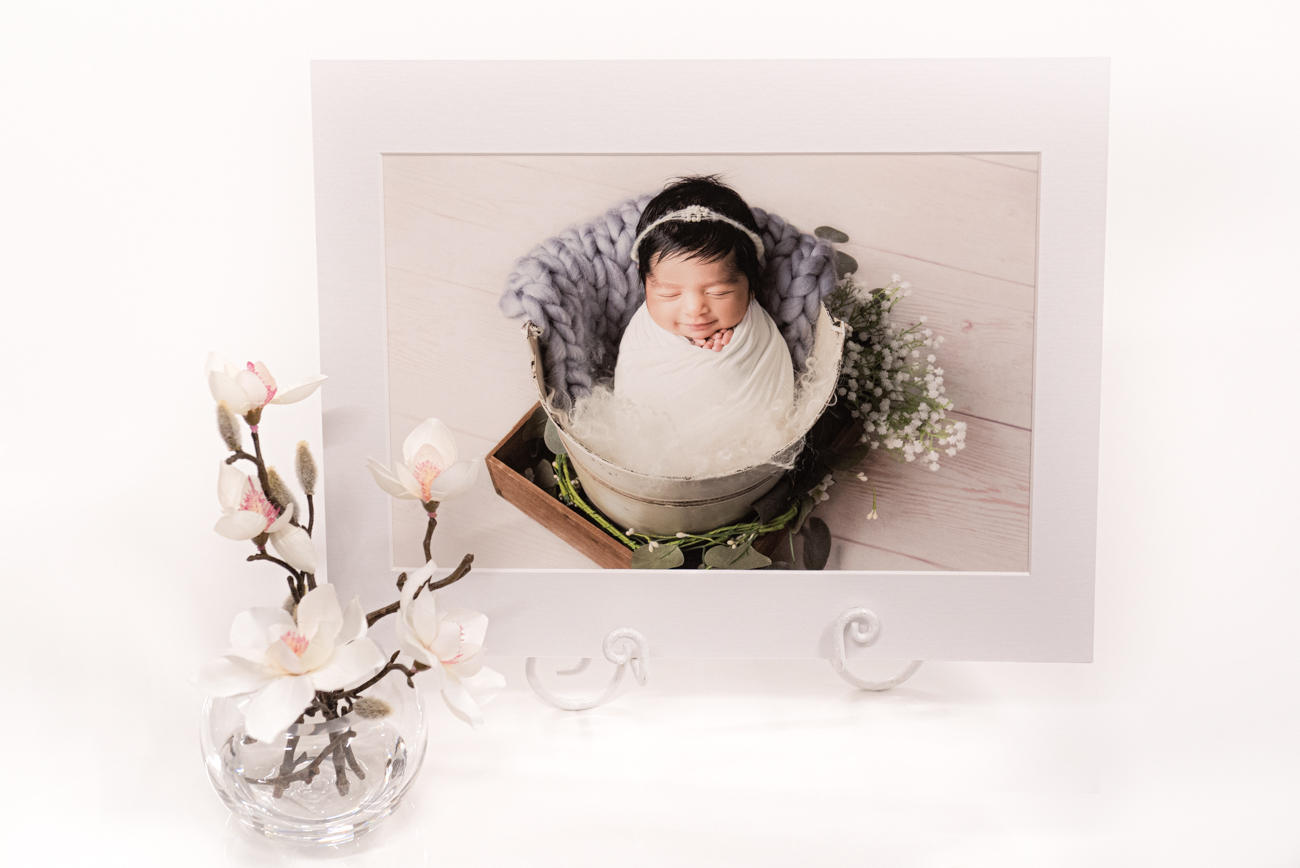 Our fine art portraits are matted and ready to frame. Printed on a classic, smooth fine art finish, 100% cotton rag paper that is non-reflective soft on skin tones. This results in a premium product that will last 100+ years.
Gift size from $500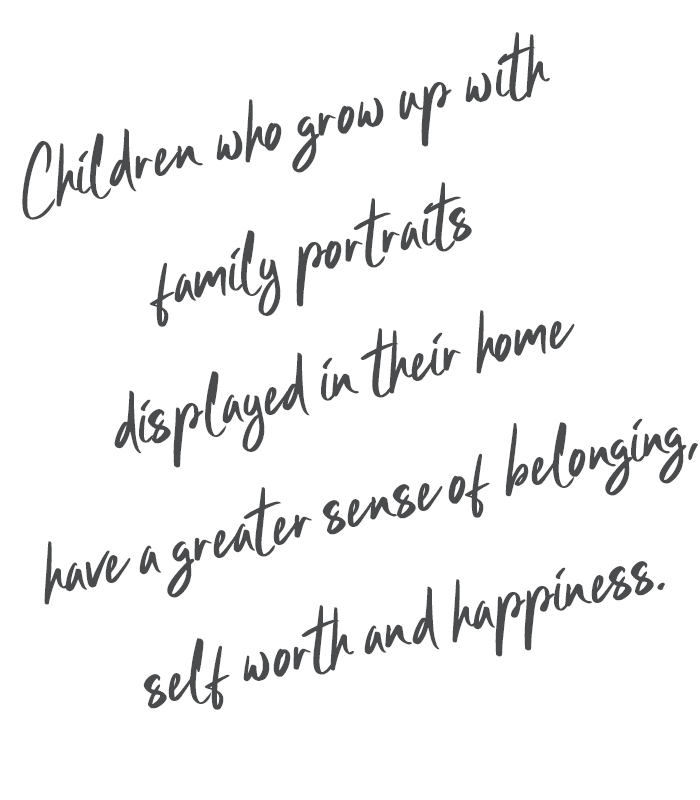 HANDCRAFTED HEIRLOOM ALBUMS
One of the best ways to show off a collection of your favourite images is in your very own Heirloom Album. Albums are handmade and built to last. Made with luxury linens and photo paper, your album will be able to follow your child through their life and eventually serve as a treasured family heirloom for their children – your grandchildren.
The Legacy piece speaks of premium quality and craftsmanship, a piece to last throughout the ages. From $200 per image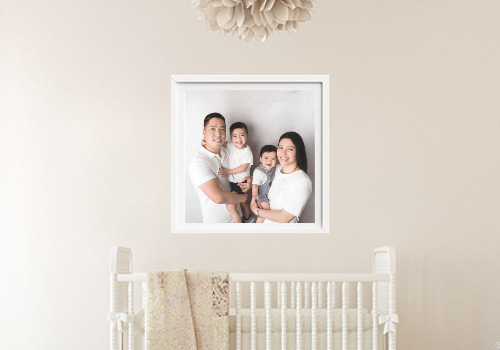 A modern frame with a contemporary feel, this finish is sure to set your photography artwork apart. The frames are handmade and portraits are mounted using the highest quality acid-free materials. This results in a premium product, so you can enjoy your art piece with no worries of it fading or losing its incredible, rich colours.
Printing onto Fine Art paper, to create sharp, detailed images, reflecting a great contemporary design. From $1200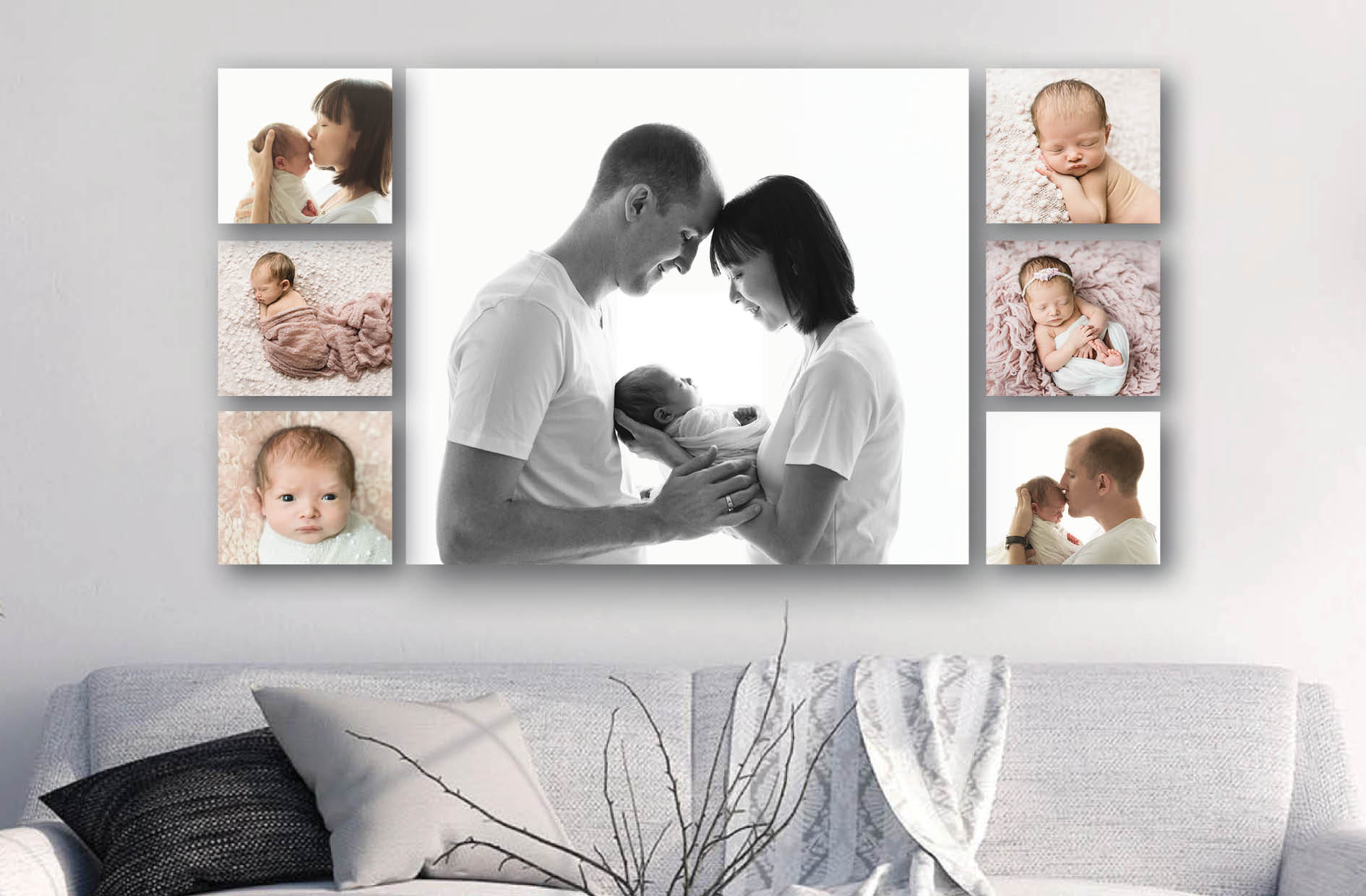 This is the ultimate WOW Factor!
Our signature French Cotton collection has been sized to be a showcase on your lounge room, dining or bedroom walls. Imagine featuring a hero family portrait in the centre and six favourites around it to complete the story.
The soft and non-reflective finish to your images is timeless.
There are many sizes to choose from and we present ideas to you based on the dynamics of your family and the portraits you select as your favourites.
Pictured is one of the largest French Cotton collections $7200.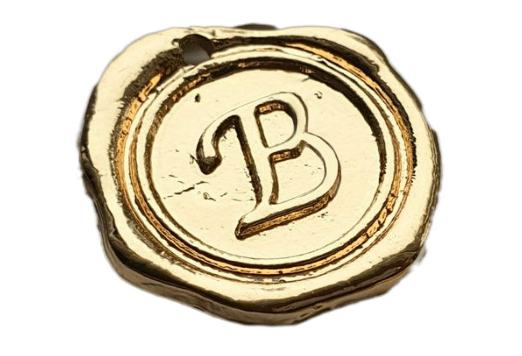 BELLIZZI LIFETIME WARRANTY
Best of all, we are so confident that our product is of the highest standard that we offer a lifetime warranty on your artwork. With our mission, we combine the finest materials with a lot of passion, so we can deliver only the highest quality portraits, made to last generations.
Should something happen to your artworks (flood, fire, accidental damage) we will replace your treasures at no cost!
We believe that beautiful things made with powerful intention for our children are always worth it.
Nothing is better than decorating the walls in our home with love.
What better way to do that than with portraits of our children?
There are no set packages. Most of our clients invest between $1000-$5000 to get a beautiful range of portraits and products to suit their style and budget.
It's impossible to say how much your family will spend, it depends on the products, sizes and finishes you will love when you come in, no one knows what they'll fall in love with until they see the beauty that comes from their session.
Full transparency: we guarantee you're going to love all your portraits!
We also offer payment plans to allow our families to have exactly what they love and pay them off over time.
You deserve the best and that is what our Bellizzi team delivers.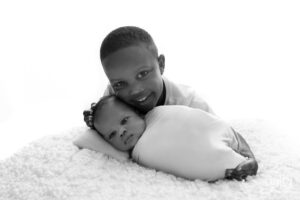 This is an absolute pleasure! There was no pressure on the photoshoot day! They handled my little bub with care! There were snacks and drinks. My 4yo had a place to play during the shoot! The picture selection session was beautiful and we got all the pictures we wanted.
It's the best photoshoot we have had so far. It's worth every penny. We make priceless memories. Thank you Bellizzi Studios!!