Congratulations on receiving a Bellizzi Studios Gift Certificate.
Someone must think that you are pretty special!
This Gift Certificate is not redeemable for cash and is non-transferable.
Must be redeemed by the holder prior to the expiration date, provided the holder has not redeemed a Gift Certificate/Promotional Voucher/Competition Prize with Bellizzi Studios in the last 12 months (date calculated from the previous session date).
Gift Certificates are limited to one certificate per household.
Gift Certificates cannot be combined and cannot be used in conjunction with any other gift card/certificate, credit, special offer or project session.
Gift Certificates are for studio family portraiture (up to 6 people) and can not be used for commercial photography or extended family photo shoots.

Have questions about your Gift Certificate?
We're people-people, so pick up the phone and give us a call 0480020435.
Your query will be directed straight to our incredible team and we will call you back soon.
We can't wait to hear from you.
Children who grow up with family portraits displayed in their home have a greater sense of belonging, self worth and happiness.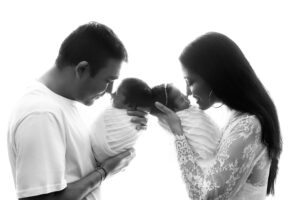 Let me say something. You have an amazing theme and amazing/awesome support. They helped me on weekend. This is what I call an "extra mile" in customer relationship. So I gave 5 stars for the theme and if I could, I'd give 10 stars for support.