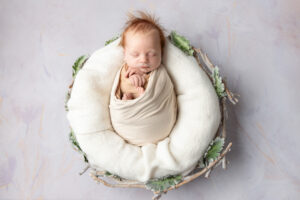 As FLAWLESS as their photos!
We have had the most amazing experience from beginning to end!
Yulia and her team of professionals are so thorough before you even get to your appointment.
Over the phone, Maria made sure all the details of the shoot were perfect and emailed through confirmation and everything you would need before the day.
Like most parents, you worry what if my baby cries the whole time, or won't sit still? Well the photographers know every trick in the book to settle a baby, we even learnt some new tactics from Tash to take home and use!!
Tash was so professional and talented, resulting in the most amazing photos of not only our baby but our older children and us as a family. We are so grateful.
Our viewing appointment went as smoothly as the photoshoot. The images were overwhelming perfect! We bought them all!
My only regret from this is not having the same photoshoot done with my two eldest children when they were babies. They grow too fast and having a newborn shoot is a memory that we can keep forever.
Thank you once more!