Children who grow up with family portraits displayed in their home have a greater sense of belonging, self worth and happiness.
We've helped thousands of Sydney families create their best portraits ever.
Let us help you create your family's legacy.
Have questions before booking?
We're people-people, so pick up the phone and give us a call 0480020435

.
Your query will be directed straight to our incredible team and we will call you back soon.
We can't wait to hear from you.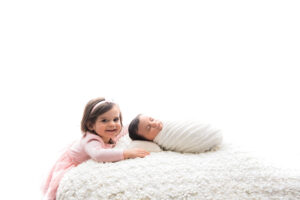 Yulia is a lovely, warm hearted professional. Every time she makes us feel comfortable (especially for a postpartum mum who is tired and not feeling so "pretty").
This time we came back again and our newborn shoot included our 18 month old daughter, and I was worried we wouldn't get any nice photos (short attention span and all), but Yulia not only met but exceeded our expectations.

She engaged our daughter and had her grinning from ear to ear, all while holding her baby brother!

We made truly beautiful memories and we are overwhelmed by the quality of the photos!
We cannot recommend Bellizzi Studios enough!